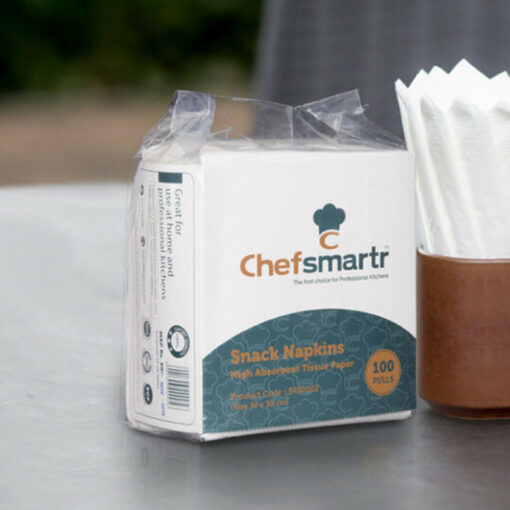 Chefsmartr – Snack Napkins – 27 X 30cm
In stock
Description
Chefsmartr Snack Napkins are multipurpose napkins, making dining experience finer and cleaner.
Very effective & hygienic for hand wiping
FDI certified
Can be used as napkins on the dining table.
Prevents food items like bread, chapattis, etc from turning soggy.
Absorbs Excess oil from food.
Hygienic wipes for your Kitchen
Wipes soak and clean up the mess
Safe for contact with food.
Eco-friendly and biodegradable.
High Wet and Tensile Strength.
Size: 27 cm x 30 cm
100 pulls
Reviews (0)
Only logged in customers who have purchased this product may leave a review.
Related products