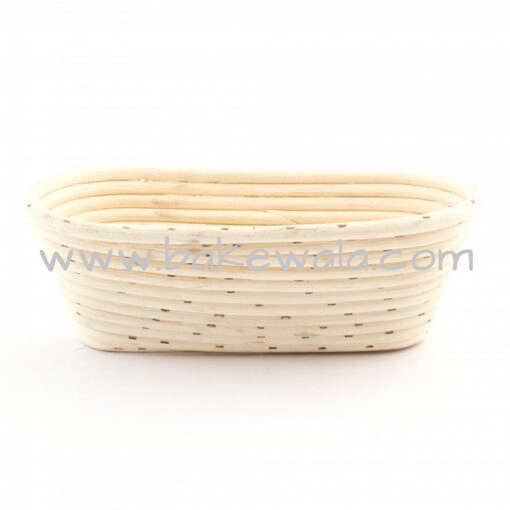 Bread Proofing Basket – Banneton Rattan – Oval – 11″
In stock
Description
A banneton (French) is a bread proofing basket, ideally used for proofing the dough and also for plating and presentation. It is also known as brotformen.
The interior of the basket is well floured, so that the dough would release easily. Beautiful flour rings on the dough are formed after the final rise
The basket helps keep the dough rising upwards, with its sturdy sides, rather than spreading out during its final rise.
The natural rattan will help wick away excess moisture so that it will not stick to the basket.

No smell, non-toxic, anti-dust, durable, impermeable, easy to clean.

Package contains 1 unit of the bread basket
Dimensions: Top view (11 inches X 6 inches X 3.75 inches)
Related products
753 reviews on
Gopi Nath
15. October, 2023.
Harshil Bhalani
11. October, 2023.
Raj Vasoya
11. October, 2023.
Prince Kapadiya
11. October, 2023.
Prince Vekariya
11. October, 2023.
Krish Mavani
11. October, 2023.
Pipson Mampilli
7. October, 2023.
excellent experience. highly recommended. 👍👍👍👍👍
Leshma Shaju
16. August, 2023.
ansar mohinuddin
2. August, 2023.