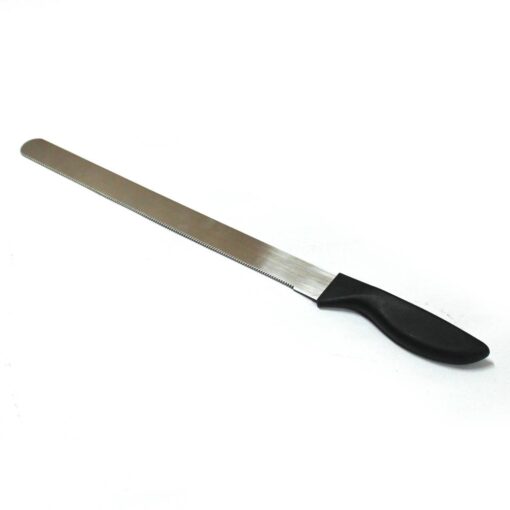 Bread Knife – 12 inch Blade
Out of stock
Description
Bread Knives are great for cutting/slicing breads, cakes, roasted meat or delicate-skinned fruits and vegetables. The serrated blades of bread knives are able to cut in a precise and clean manner. The bread knife helps in slicing bread or cakes with fewer crumbs and minimal compression and avoids tearing of delicate skinned fruits or veggies. The knife retains its sharpness and the stainless steel blade does not require any sharpening. The long, slender knife sits well in the hand and the sturdy handle offers firm grip.
Material – Steel
Dimensions-42.5 cm x 3.8 cm x 1.5 cm
Package contains-1 unit of steel knife with white handle
Reviews (0)
Only logged in customers who have purchased this product may leave a review.
Related products