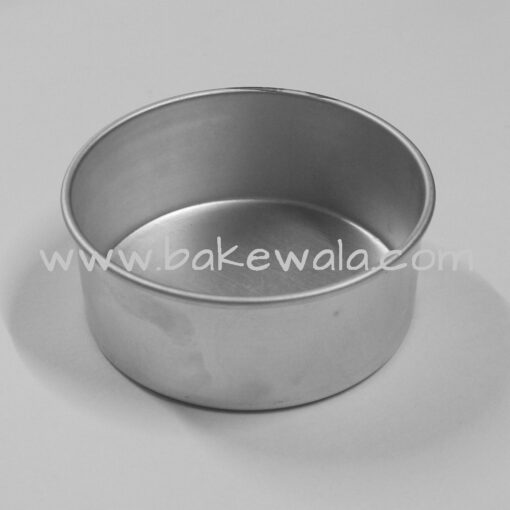 Aluminium Cake Tin Mold – Heavy Duty – Round – 6 inches
Out of stock
Description
This heavy duty anodised aluminium molds are great choice for even and perfect baking.
Ideal for industrial use or for home bakers.

Can be used for large batches of bakes, professional and heavy duty usage

Sturdy and durable

Even baking and browning ensured
Can be used in OTG and microwave convection mode
Dimensions: Diameter = 6 inches; height = 2.5 inches approx.
Related products